CCHS Canteen
Tuesday, October 17th
Chicken Caesar Wrap --- $4.00
Soup --- $3.50

Thursday, October 19th
Taco Salad --- $5.00

Tuesday, October 24th
Sweet Chili Chicken Wrap --- $4.00
Turkey Bacon Club --- $4.00
Soup --- $3.50

Thursday, October 26th
Teriyaki Stir Fry --- $5.00
Take a Seat!
Going on now! Have you got yours?
Follow us on Facebook
Like us on Facebook to have all our most up-to-date information come right to your newsfeed.
CCHS Hockey Program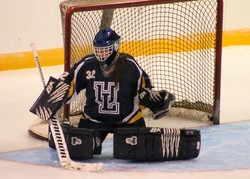 CCHS Hockey Program is a skills focused course set up to help current club players, both male and female, improve their individual skills.  The course runs twice a week at the Vulcan Arena and is open to all players in grades 10 through 12. This program is run by Mr. Monts.
Calendar
Bus Status
VC43

On Time

VC44

On Time

VC45

On Time

VC49

On Time

VC50

On Time

VC51

On Time

VC52

On Time

VC53

On Time

VC54

On Time

VC55

On Time

VC56

On Time

VC57

On Time
On Time

Delayed

Cancelled