Junior High Boys Bronze at Zone Championship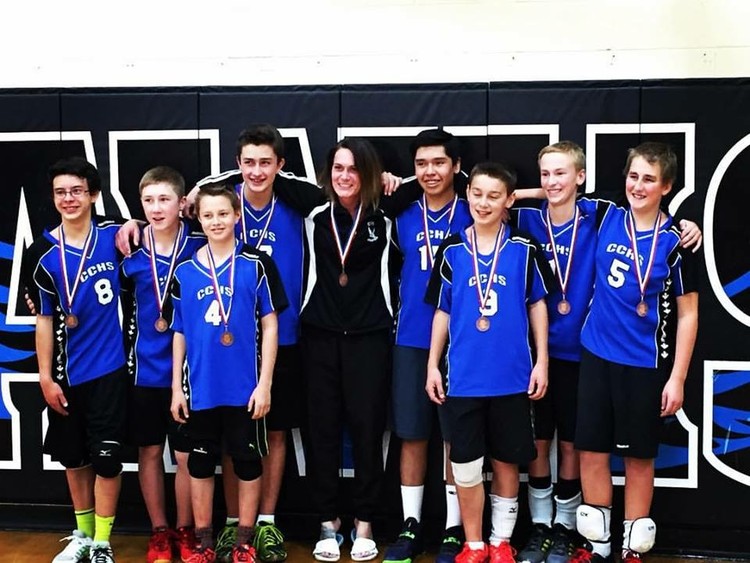 Congratulations to the Junior High Boys Volleyball team and their bronze medal finish at this year's Zone Volleyball Competition!  Congratulations to the coaching staff: Jenn Warren, Ryan Mitchell and Stacey Kaiser!  With out the dedication of these volunteers this program would never have been this successful
Also THANK YOU to Christie Schneider and Channing Schneider for hosting the Boys Volleyball Zone Championship this year!! You did a great job!
Zone Champions - Junior High Cross Country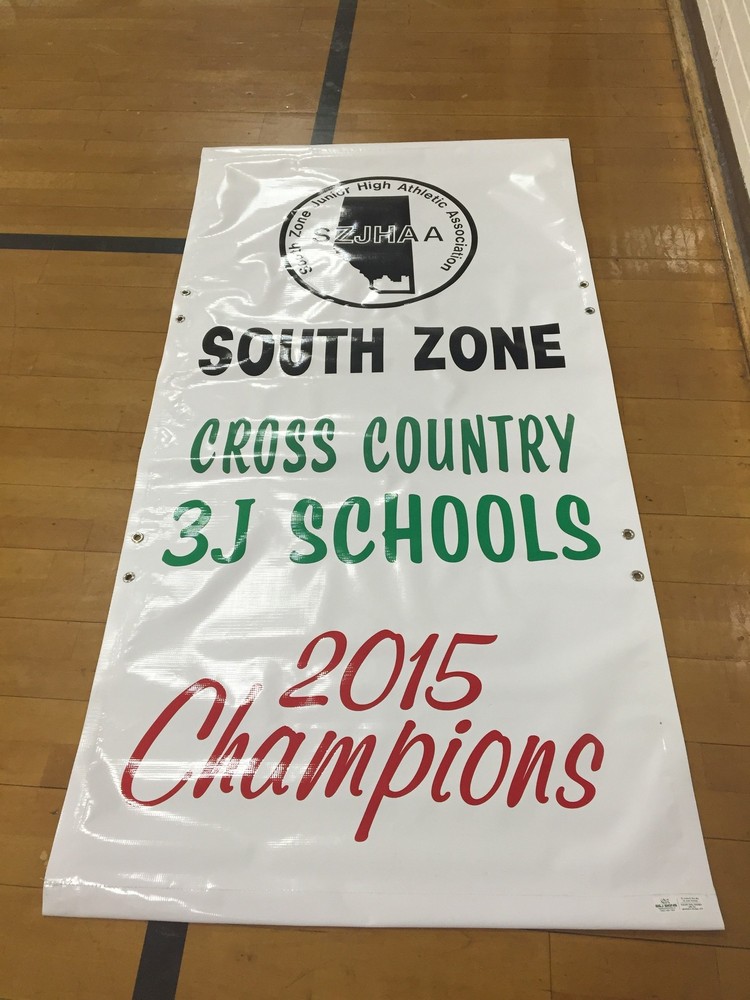 Congratulations to the Junior High Cross Country team for winning the South Zone banner two years in a row!
Sports Banquet 2015
Congratulations to our Wall of Fame Inductee, Miss Marianne Hodge who was an athletic builder for over 30 years.  Miss Hodge coached volleyball, golf and curling. 
Congratulations to to all our athletes on their awards. Our major award winners are: Jr.Female Athlete of the Year: Daralan Ditto; Jr. Male Athlete of the Year: Tristan Inaba; Sr. Female Athlete of the Year: Adrienne Deitz; Sr. Male Athlete of the Year: Brayden Inaba; Jr. Female Sportsperson of the Year: Skyler Simpson; Jr. Male Sportsperson of the Year: Tristan Inaba; Sr. Female Sportsperson of the Year: Christie Bach; Sr. male Sportsperson of the Year: Brayden Inaba.
Senior Girls' Basketball Team Wins League's Sportsmanship Award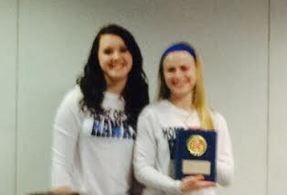 The senior girls basketball team, coached by Stacy McDonald, won the Chinook Basketball League's Sportsmanship Award at the league's annual season awards banquet on March 6.  
Boys' Captain Named 2nd Team Allstar in Chinook League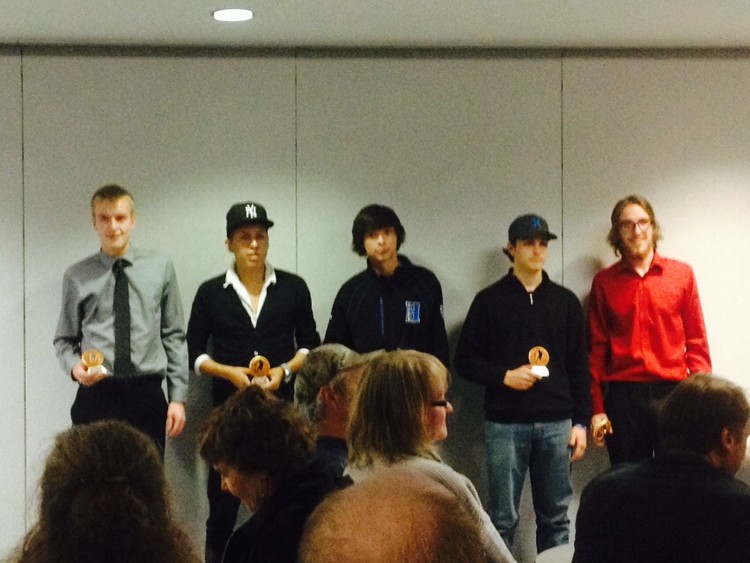 At the annual awards banquet for Chinook Basketball League, CCHS captain Brayden Inaba was named a Team 2 Allstar.  (Banquet was held in Pincher Creek, Alberta on March 6, 2015)
Jr. High Boys Basketball Bring Home League Banner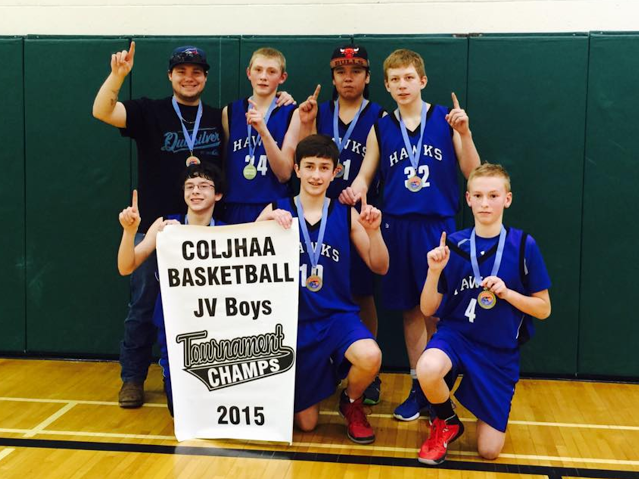 The JV boys' team, coached by Dalton Brown and Wendy Totten, won the COLJHAA League Banner in the league finals held on February 7th at RI Baker Middle School.   The boys had a very successful season, having only lost one league game to Coaldale Christian School.  The HAWKS met up with Coaldale Christian in the final game of the tournament and defeated them to become league champs.  Way to go, Hawks!
Senior Boys Win 3rd Place in Nanton Tournament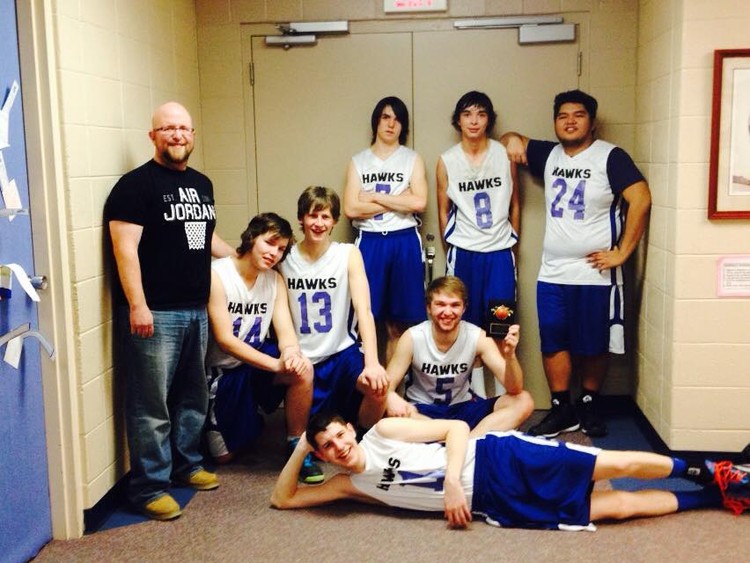 Congrats to our Sr. boys on their third place finish in the JT Foster tournament, held in Nanton, Alberta on January 31st.
Junior High Boys Volleyball Bring Home League Banner
Our junior high grade 7/8 boys volleyball team were a true underdog story when they came back from a second-to-last standing in league play to win the league championship tournament at St. Joseph's School in Coaldale on Saturday, Oct. 25th.  They played well and pulled things together when it really counted.  Congratulations, boys!!
2nd Place Finish for Sr. Boys
The Sr. boys volleyball team lost to their arch nemesis FP Walshe in the final match, giving them a very prestigious 2nd place finish in FP Walshe's Blue & White Tournament, Sept 5 & 6.  The Sr. girls lost to FP Walshe in the semi finals.  The JV boys did well but unfortunately lost to our sr boys in the quarter finals.  Overall, it was a great start to the 2014 volleyball season!  Let's go Hawks!!
Two Senior High Runners Head to Provincials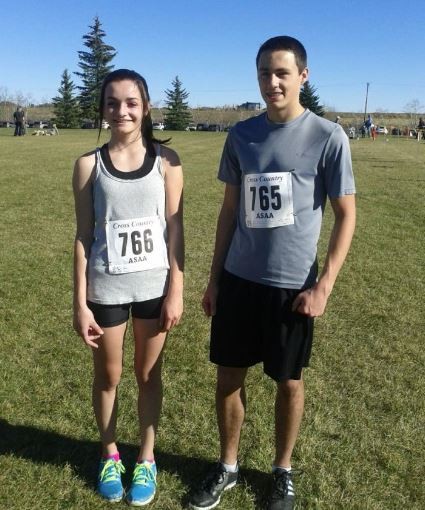 Congratulations to Ryan M and Lindsey P who qualified at the 2014 Provincial Cross-country Meet on Saturday, Oct. 18th.  Both ran well and were terrific ambassadors for our school.  Way to go, Ryan and Lindsey!
Junior High Win Cross Country Zones Banner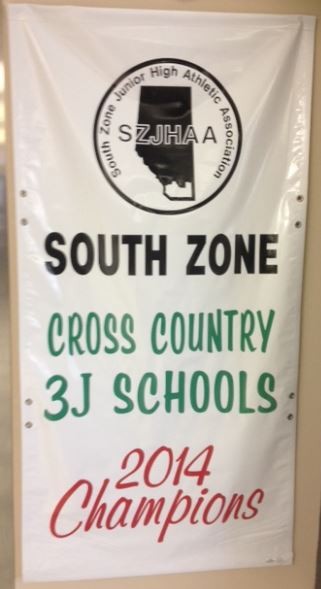 Congratulations to our junior high cross country team who won the 3J South Zone banner at the zones cross-country meet on Wed, Oct 8, 2014 at Echo Dale Regional Park, Medicine Hat.    Congratulations to all of our cross-country runners!
Golf Team Wins Banner!!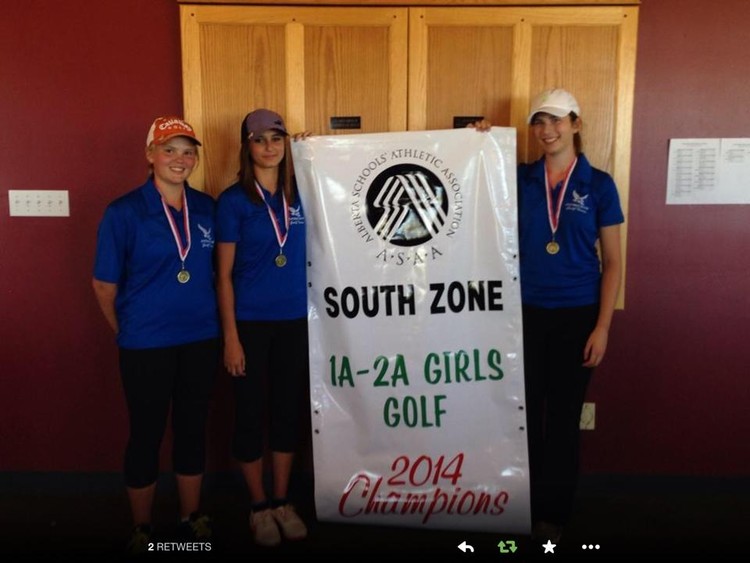 Our senior girls golf team won the 2A South Zone banner in Claresholm on September 15th.  Way to go girls!
Athletic News