Welcome to County Central High School.
We are a Grade 7-12 school focusing on excellence.  We are located in the tremendous community of Vulcan, Alberta. County Central is proud to be a part of the 

Palliser Regional School Division.
ON-LINE PAYMENT SYSTEM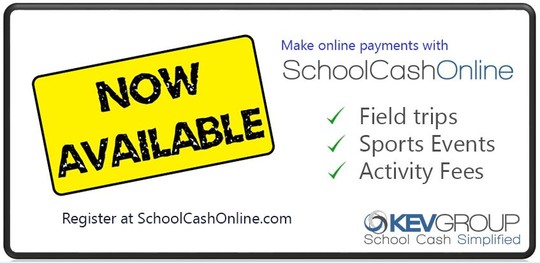 Our on-line payment system is back up and running.  All school fees can be paid through this new system starting the middle of September.
Here come the SPORTS!!
For those of you who are not new to CCHS athletics you know we hit the road running!!  Please be ready for the following Try-outs dates and times.  Practice Schedule will be posted and updated on this website (Athletics Page).  But your coaches will have the most up to date information.
SV Girls Volleyball - Grade 10-12 - CRC 3:30-5:30 September 6 and September 7

Parent Meeting Library 6:00 pm September 8.  Mandatory for all parent/guardians.  
Head Coach - Clayton Ressler

SV Boys Volleyball - Grade 10-12 - CRC 7:00-9:00 September 6 and September 7

Parent Meeting Library 6:00 pm September 8.  Mandatory for all parent/guardians.
Head Coach - Channing Schneider

Jr. Girls Volleyball - Grade 7-9 - CRC 5:30-7:00 September 6 and CCHS small gym 3:30-5:00 September 7 

 Parent Meeting Library 6:00 pm September 12. Mandatory for all parent/guardians.
Head Coach - Colleen Carey, Jason Booker, Geri Budd

Jr. Boys Volleyball - Grade 7-9 - CCHS small gym 3:30-5:00 September 6 and CRC 5:30-7:00 September 7 Friday September 9 12:30 CRC

No coaching staff for this program.  If you are interested and have a background in volleyball please contact Angie Seaman angie.seaman@pallisersd.ab.ca.  A head coach must be in place before Friday September 9th or the program will be cancelled.

Sr. Golf - Grade 10-12 - Thursday September 8, 4:00pm @ Vulcan Golf Course

Head Coach - Brian Rodgers

Sr. Cross Country - No tryouts!!  Just come out and be a part of the team.  Practices Wednesday and Thursday after school starting September 13

Head Coach - Caitlin Matattal

Jr. Cross Country - No tryouts!!  You can sign up through your PE classes

Head Coach - Angie Seaman